Technology is universal and has touched almost every part of our personal or professional lives. Technology has updated teaching style and learning in the education sector and has granted many benefits to teachers and students. However, many schools and universities lag far behind when introducing modern education technology in the classroom. As a teacher, you might have heard about different technology ways that can support you in the classroom. Technology has influenced the modern classroom in many ways, including tablets, smartboards, and the internet or social media. But many teachers do not get a guide that shows them how to implement modern technology in the classroom effectively. So, here we will emphasize how technology can help students and teachers.
Benefits of Upgraded Technology:
There are a multitude of tools, devices and apps that are exceptionally crafted to help teachers to do their best. Those teachers who already use advanced technology in their classrooms will agree on how it makes their lives easier. However, one of the fastest-growing education trends is the increasing usage of tablets, laptops, and other such devices for learning. Smartphones are becoming an advanced tool among students, who know they can get all the essential information on mobile.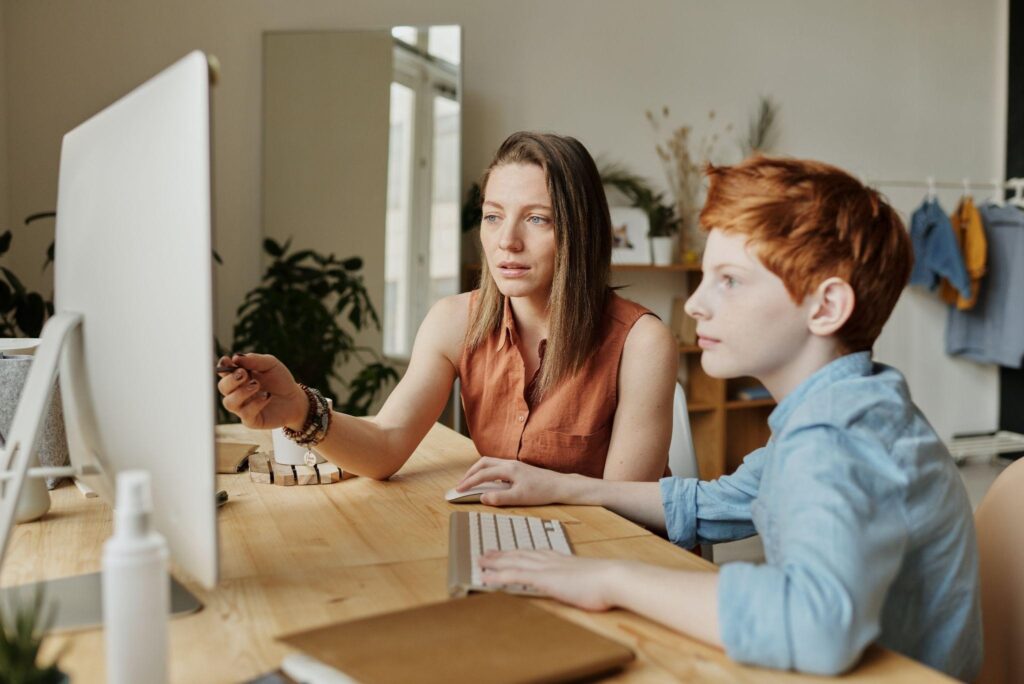 Source: https://www.pexels.com/photo/photo-of-woman-tutoring-young-boy-4145354/
Ways upgraded technology can help teachers:
With every advancement in technology, one thing is sure both the student and the teacher will get an advantage. But first, we will discuss how it can benefit teachers.
The foremost benefit of using technology in the classroom is that it saves time. There are numerous apps crafted for teachers that can help them to take daily attendance so that they can save their time. Students can make their name as soon as they enter the door even if the teacher is busy with some other work. Similarly, other tasks such as photocopying and stapling the paper are no longer needed. In addition, a student can ask for online assignment help and even can submit it online.
Grading is a cruise with online devices that instantly interpret test answers on a large scale. Moreover, many apps provide teachers with a status report that helps them calculate each student's progress. These reports also highlight the areas of improvement that allow teachers to identify learning struggles. Moreover, to make grading easier, updated technology helps students to get the support and guidance they need.
Online planning and storage-
With the help of the internet, teachers can get ideas and inspiration from other teachers. So, rather than creating a daily plan, they can reuse and reprocess thoughts from other teachers. Storing and sharing lessons in the cloud allows teachers to access them anytime, and Digital planning lets the teacher quickly access and apply their lessons from past years.
Fast evaluation and workflows-
Educators can use google drive and other applications for quick editing and grading. When students submit their online work, teachers can easily access it. It creates a smooth workflow between the teachers and the students. The students can also work together with each other on assignments and projects.
This can be considered an unexpected benefit of classroom technology. Teachers have the power to lock all the classroom doors and make announcements with just one click. Moreover, teachers can also use automated email and text alerts to communicate with a large number of parents. All the information can be conveyed quickly and efficiently with the help of technology.
How is Upgradation in Technology Helpful for Students?
We all know that we are moving towards a digital world where technology can be used in everything in personal and professional life. For students' future, upgraded technology can support the growth of students in both personal and career lives. So, let us discuss how it can guide students' future growth.
Supporting connection and collaboration-
Technology helps students to connect with other students in the classroom and globally. However, connecting students worldwide promotes cultural learning and teaches students how to work with different people.
Students of different ages can benefit from classroom technology. They often support connections between students and develop a place for them to cooperate on group projects. It also benefits students by creating a shared sense of belonging and community.
Preparing for the career-
A student must possess internet skills for higher education, and university students must use various apps and tablets to share digital information. Moreover, students can explore career options online and with the help of career workshops. They can also find motivated speakers and professionals online and connect with them to seek guidance.
With time a student needs to learn how you can present yourself on the internet. Students who grab digital citizenship early are more likely to present themselves confidently. This increases students' professional opportunities, ensuring they won't be removed outright due to unsuitable online content. In addition, another part of learning digital citizenship is how to use tools like password managers and multi-factor authentication and identify scams.
Writing cover letters, searching for a job, and sending emails are all the necessary skills a student must possess. Students who express themselves on the internet well are prepared for a competitive job market.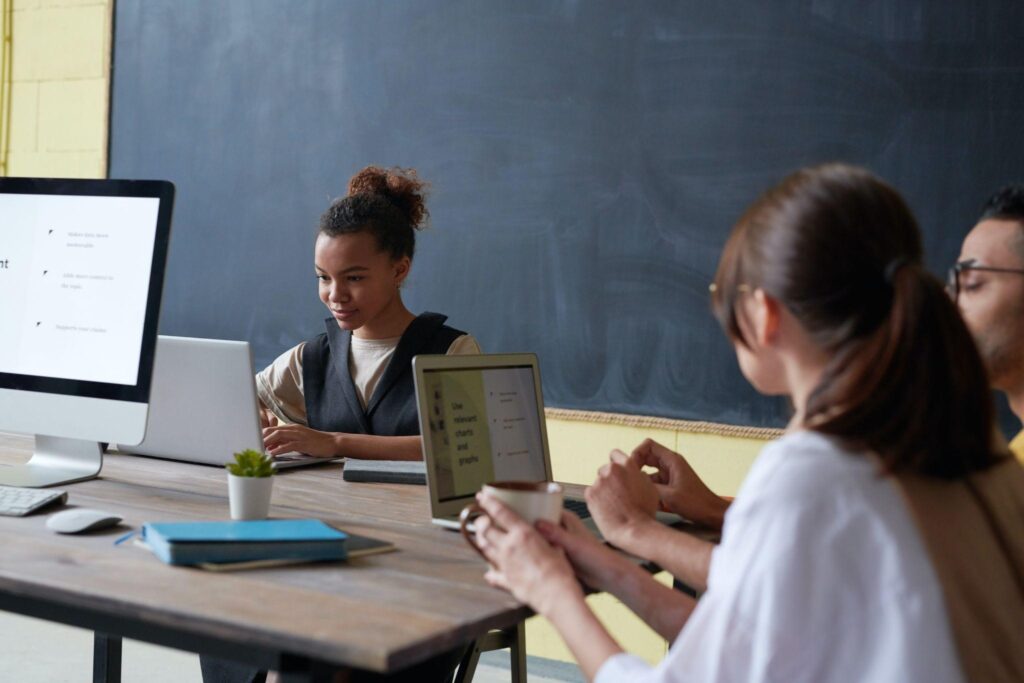 Source: https://www.pexels.com/photo/people-inside-room-3184468/
What Is the Future for Technology in the Classroom?
Shortly, technology will continue to transform the ways students learn. Google cardboard and AR experiences designed for education will aid students in learning in a new way that can feel more personalized. In addition, apps continue to change how students communicate with teachers. They also include a flipped classroom model that encourages one-on-one teacher and student time in the classroom.
Final Thoughts:
The world is inseparably connected to technology. Today, the way we find information, share our lives, and connect with others is becoming digital. Similarly, more classrooms depend on technology to deliver personalized experiences that engage students and promote learning. Moreover, technology tools allow teachers to cater to different learning types and support students with new learning challenges. If you are a student, teacher, or parent, it is essential to understand how technology is used in the classroom.