It's the time everyone fears. Yes, you heard it right! Moving to a new place! We all hate the thought of packing up our belongings and lugging it all to a new house or apartment. Moving is always a huge hassle. There are so many things to-do and remember. It might be difficult to stay focused at times. Most of our anxiety comes from the fear of forgetting something important and having to do it all over again. An important thing to remember when moving is how to pack properly. If you don't pack your belongings correctly, they could be damaged in transit. So it is essential to learn how to pack quickly and efficiently. To help make your move a little less stressful, we have compiled these tips on how to properly and quickly pack when moving: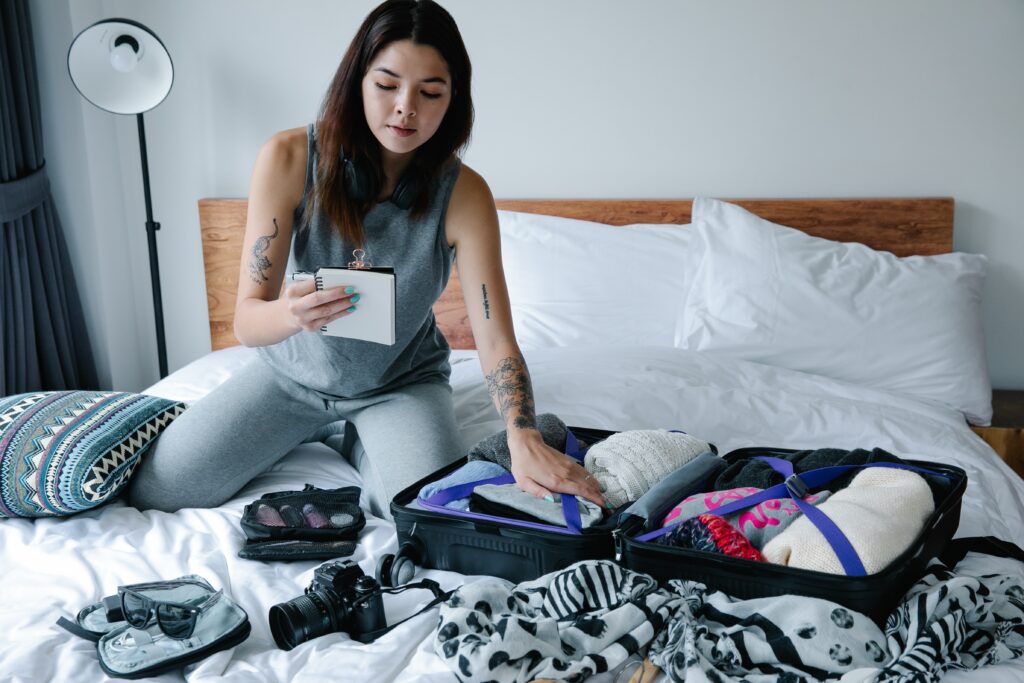 Pack Perishable Items in a Box
Pack all of your perishable items. It includes food, drinks, and any other perishables. You don't want these items sitting in the heat or cold for an extended period. The best way to pack them is in a box. Make sure to place ice packs or frozen gel packs on and around the items to keep them cold. It's better to be safe than sorry. Also, this way, your other boxes will be a little lighter. It also makes packing and moving easy and less stressful.
Pack Heavy Items in Small Boxes
If you have any heavy items, pack them in small boxes. It will help avoid any damage to the box and the items inside. You don't want a big box breaking under the weight of one or two heavy items. Heavy items may include books, tools, and kitchen appliances. Also, be sure to pack the boxes tightly to don't move around in the moving truck. It also helps in preventing items from shifting and becoming damaged.
Pack Fragile Items in Bubble Wrap or Newspaper
If you have any fragile items, be sure to pack them in bubble wrap or newspapers. It will help to keep them safe during the move. You don't want your nice china crashing on the floor during transport. This way, you can rest assured knowing that your fragile items will be safe. The bubble wrap will prevent them from being damaged, and the newspapers will help absorb any shocks that may occur.
Pack the Essentials in a Suitcase
Make sure to pack all of the essentials in a suitcase. This way, they'll have everything they need, and you won't have to worry about them forgetting anything important. You may also want to pack a small bag with your essentials, so you have everything you need when you arrive at your new home. If possible, hire moving and packing experts to help you with the move. It will help you pack all the necessary items properly and give you tips on making a move less stressful. CouponGot has many coupons and deals for moving companies, so be sure to check them out before you make your final decision.
Label Everything
It is important to label everything when packing, especially if you have children. It will help them know where their belongings are and make it easier for them to find what they need once you've unpacked. You can use labels, stickers, or even color-coding to help keep things organized. Labeling makes it easy to see what goes where, which means there is less chance of something getting lost in the move.
Pack Necessities First
When you are packing, it is important to pack the necessities first. It includes items like toiletries, clothes, and bedding. If you wait until the last minute to pack these items, you will be running around trying to find them while packing. Pack a bag with some of your essentials for the first few days after moving.
Pack Lightly
One of the best packing tips is to pack lightly. It will be much easier to move if you don't have a lot of stuff to carry. You can also save money on moving costs by packing lights. When packing, think about what you will need in the first few weeks after you move and pack those items only. Decluttering is an essential part of moving, so get rid of anything you don't need. You can also hire a moving company to help you move your belongings. Browse Offers.com to find special discount codes for moving companies.
Pack Strategically
Another great packing tip is to pack strategically. It means packing the heavier items on the bottom and lighter items on top. It will help keep your boxes from becoming too heavy and difficult to carry. You can also use bubble wrap, packing peanuts, or newspapers to protect your belongings. Moreover, it's best to pack one room at a time when packing. Keep track of what's going where, and you won't have to search through boxes packed away in the basement or attic.
Pack Fragile Items with Care
When packing fragile items, make sure you use plenty of bubble wrap or newspaper. It will help to keep them safe during the move. It's also a good idea to place these items in a box that is specifically for fragile items. You don't want them getting damaged just because they were packed with the other items in your moving truck.
Pack Your Clothes in Suitcases
After you have packed your perishables, it is time to pack your clothes. Do this by packing them in suitcases. If you don't have enough suitcases, you can also use garbage bags or boxes. Just make sure that the clothes are neatly packed, and there is no extra room in the suitcase or box. It will help to prevent them from getting wrinkled during the move.
Pack Heavy Items on the Bottom
When packing boxes, you will want to pack the heaviest items on the bottom. It will help keep the box from becoming too heavy and potentially breaking. If you are struggling to lift a heavy item, ask for help. It also makes it easy for the movers to know which items are heaviest and should be handled with care.
In the End
Moving to a new home is exciting and frightening at the same time. These tips will help to make the transition smoother and less stressful. You can avoid dealing with broken items or cluttered homes by packing properly. The last thing anyone wants is for a moving day to turn into a disaster. Follow these tips, and everything will go smoothly.