Recently, the number of online on-demand services has been increasing due to advancements in technology.
Today, many people buy online to purchase goods and services and then have them delivered to their doorsteps.
Uber has transformed the entire structure of the service industry. Today, the service industry needs to "uberise" to sustain and expand.
What is the increase in demand for an online Grocery Delivery App?
Shopping is the favorite thing to do for everyone. However, grocery shopping can become a tedious job when it comes to grocery shopping.
In the case of grocery shopping, offline customers go to the grocery store to purchase a product or service, then wait in a lengthy payment line, and then take the item home.
For those who want to take their lives to the highest level of convenience, the available 1-hour delivery service is reliable.
Through grocery delivery apps, customers can easily purchase groceries with only a few clicks.
According to Statista, The U.S. online grocery market is anticipated to produce 14.2 billion U.S. dollars in 2017, with sales expected to be 29.7 billion U.S. dollars by 2021.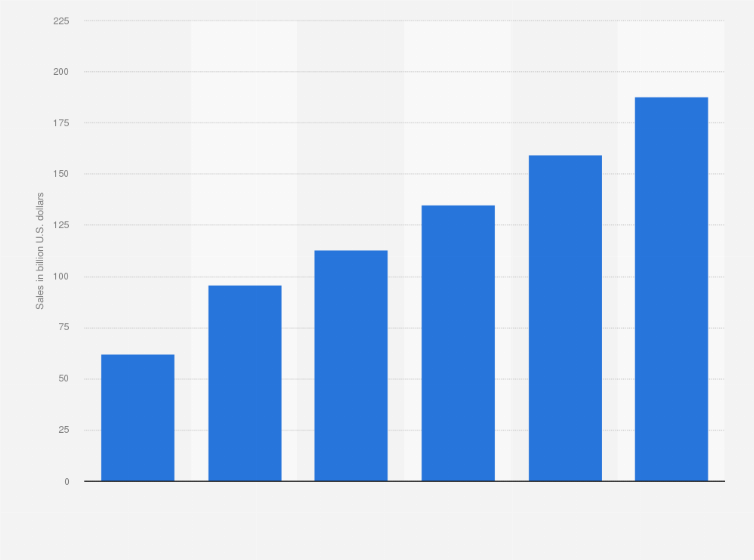 What is Instacart App?
Instacart is an American technology firm that serves as a same-day delivery service for groceries.
Apoorva Mehta founded it. It runs hundreds of cities, including the San Francisco Bay Area, Los Angeles, Miami, New York City, Chicago, Austin, Washington D.C, Houston, Atlanta, and many more across the U.S.
Utilizing the Instacart application, customers can shop for their entire grocery needs online and pick up fresh local products, organics, eggs, dairy, meat, snacks, drinks, large items such as snacks, diapers, fresh flowers, and much more.
Instacart buys and delivers millions of products from 150+ stores, including top retailers like Publix, Costco, H-E-B, Wegmans, Smart & Final, Safeway, Stater Bros, Petco, CVS, and many other local stores.
Our Grocery Delivery App Works the Same as the Instacart App
The following three segments are available in the grocery delivery app.
Customer App:
The customer can download an application to place an order for their groceries from a variety of grocery stores. You can also place an order on computers or laptops using the Instacart site.
After selecting the food items, customers pay online and may also give tips to shoppers ahead of time. The customer also records their delivery with a particular day and date.
Store App:
Instacart has a partnership with several grocery stores in the city. Through the Instacart application, they can increase their revenues through online sales.
Driver/Delivery Person App:
When the store can accept the request for delivery of groceries and a driver is nearby, they receive an order to deliver, which helps the delivery driver earn more.
How Does Instacart Make Money?
Delivery Fee
Each order placed with Instacart comes with the standard $3.99 delivery cost for two-hour delivery and $5.99 for delivery within one hour.
Membership Fee
Instacart offers an annual membership program known as 'Instacart Express' for regular users. It costs 99 dollars. Anyone who buys this membership will receive free delivery for a year under the conditions and terms.
Why should you build an online grocery delivery application similar to Instacart?
The grocery business is poised to grow in the future as the majority of people are looking for an easy and quick method to shop for groceries.
Grocery delivery is among the most secure markets. Anyone who has knowledge of the food industry and the support of a mobile app development firm can make a mark in the market for groceries by launching a new grocery delivery application.
What is the cost to build an online delivery of groceries application?
The cost of online on-demand grocery delivery app development is contingent on various factors, including functions, features, platforms, and other factors.
If you're looking to create an online grocery store app with experts in the field, They are highly recommended. The minimal cost for creating an online grocery store app that works with Android or iOS services is $30,000.
If you are looking to create an online delivery service for a minimal cost, White Label Fox can help you build a custom application according to your requirements at a minimal cost.
Final Words:
If you're seeking to create an app that delivers groceries, White Label Fox can help you build an app according to your customers' needs. We provide two options: Android and iOS apps that work on the platform.